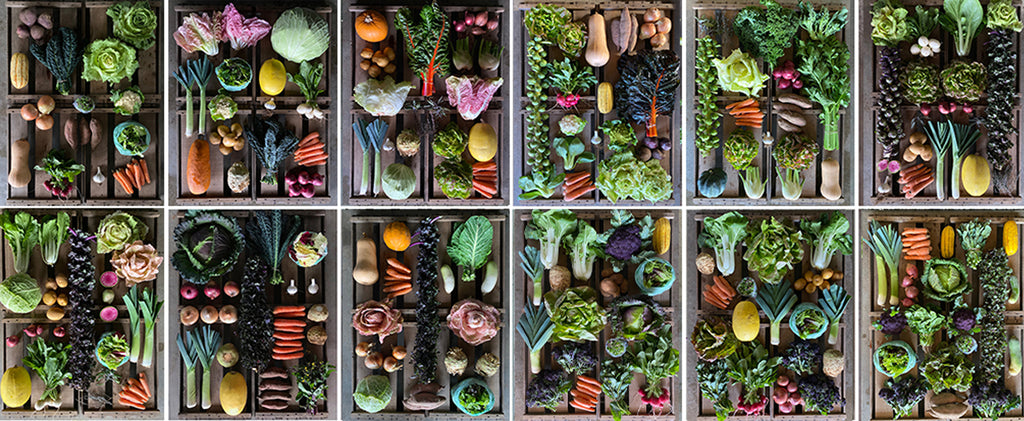 Working Hands Farm Store
Winter CSA Share (Farm Pick Up)
We have a limited amount of shares available so sign up quickly!  The payment online option includes the 3% + .30 processing fee charged by card companies.  If you'd like to avoid the fee you can mail or drop off a check at the farm.  
When does the Winter CSA begin?
The Winter CSA is scheduled for every other week pick ups (11 shares picked up over 22 weeks) - all members will be on the same pick up weeks - a total of 11 Winter Shares over the course of 22 weeks!
On Farm Pick Ups will take place on Tuesday's & Wednesday's at the farm from 3:00-6:30pm. You will choose your assigned pick up day in the Member Agreement and Sign Up Form.
The total cost of the Winter Share is $826 for 5 months of local, seasonal, organically grown vegetables.
Share size increasing: A diverse selection of 12 - 14 unique veggies in each share (from 8-12 items in season's past, dependent on weather). Each share is intended meet the veggie needs for an average household for 1 week and average out to 28lbs per share.
For more information visit: http://workinghandsfarm.com/wintercsa/
---
Share this Product